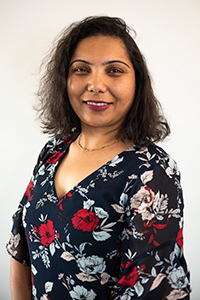 Zarna Shah
I would like to take an opportunity to introduce myself as a Chief Supervisor at Treetops Early Learning Centre. I hold my Diploma in Children's Services as well as Bachelor's Degree in Commerce. I have had the pleasure of working in child care for almost 14 years now.
I have always had a passion for this profession, and love to make a difference in the everyday lives of children. I am privileged to have been a part of the Treetops family since October 2012. During my tenure I have worked in various positions at Treetops Hillcrest to a position of Director and now as Chief Supervisor for all Treetops Early Learning Centres across Adelaide.
With my new role at Treetops, I am working at all five Treetops centres (Hillcrest, Stepney, Wattle, Findon and Marleston) as and when required and also working as a team with all Treetops Centre Directors. I will take this opportunity to share my knowledge and experience to maintain our high standards.
With my experience in this profession I understand that all children love to learn but not all children learn the same way. Treetops offers a safe learning environment filled with love and care for children. We cater to their individual developmental needs and provide them with opportunities to grow at their own pace. I welcome all families to come and visit our centres and talk to me and my team about your child care needs so that we can create a great child care experience with guidance and support from our passionate Educators.